After getting disappointed from the google search results, Ben decided to invest a serious part of his marketing budget on top-rated search engine optimization (SEO) Company. That's also why, following expert advice, Ben agreed on massive changes in his company's website. Exactly after 10 days, Ben was surprised to see his website ranking at the top of page four.
Welcome To The Dance
As early as 2003, SEO professionals noticed that Google had loopholes which are commonly known as black hat SEO (i.e. tricks that some SEO professionals use to get rank fast in Google searches). Till 2012 things with SEO were not good enough from user perspectives and finally most ambitious anti-spam strides came Ranking Documents.
Here's the list: Whenever Google's algorithms see new ranking signals to your website, your position seemingly shuffle from open page to another without notifications. This random change in ranking can result in positive, negative or neutral changes in rank.
In the SEO business, this is known as the Google dance.
Here are just a few of the things for what the google dance is fighting for:
Keyword stuffing

: To get ranking on particular keywords, SEO professionals do keyword stuffing. They stuff as many keywords as possible into their pages, articles, and content to get a  ranking in Google. "That's keyword stuffing"

Invisible or tiny text

: Sometimes SEO professionals temper paragraphs with invisible or tiny text stuffed that focuses on their targeting keywords. This text isn't for humans to read, it's only algorithms (robots).

Page Redirection

: Some developers set up a 301 redirect and take the landing user to different pages.

Meta tag stuffing

: On-Page SEO; SEO professionals stuff large strings of keywords into meta tags to get more SEO juice out of their sites.

Link manipulation

: There are many ways to manipulate links, but typically SEO professionals build backlinks i.e other sites include their targeting website in order to increase its search rank.
SEO is a bit of a roller coaster ride, so never get upset if you downgraded, just focus on the quality source of traffic, and dance with Google because that is worth it.
Here are a few ways to Improve Traffic For Your Small Business Website and Become Irresistible To Customers
Design a Mobile-Responsive Website
It's very important to develop a mobile-responsive website that can adapt to any screen size. If you own a business, the following tips will be the jackpot for you in making your website mobile-responsive:
Make sure to add up to date, user-friendly, and relevant content.

Optimize the On-Page SEO of the website.

Focus more on dynamic and vertical page designs instead of static and horizontal pages.

Use touch-friendly buttons, colors, and navigation tools.

Share button to share content directly from the website to social networks
Improve the User Experience (UX)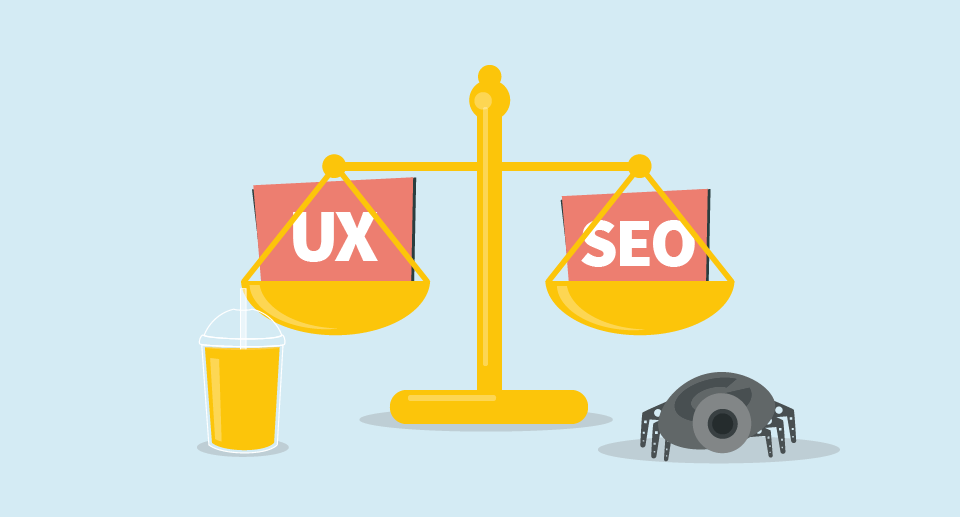 User experience can put a direct impact on your rankings. According to Google's guidelines, web pages need to be created primarily for users and not for search engines. So, you should aim to provide an excellent user experience to your target audience.
Improve Page Load Speed
It is important your website open fast on different devices because if your web pages take too long to load, it can annoy users. Assume yourself as a customer and imagine your reaction to a website that takes a long time in loading. Definitely, you will leave that web page and search for another website. This can put a negative impact on your website's performance in Google search results.
Aim to Get Featured Snippets
Featured snippets are very useful in driving traffic to your website, as it looks trusted and professional in search results. To get snippets you have to focus on structured data with quality content on it. Google shows only snippet pages that are relevant to your website.
If you're creating new content, target question queries or facts because they tend to get more featured snippets. For example, "how, what, why" earned 51.11%, source, etc. Use platforms like Quora to find common questions asked around your target keywords.
Conclusion
SEO strategies such as creating a mobile-responsive website, long-tail keywords and improving your page speed can help you immensely and start taking your small business to new heights.
If you want to know how Netquall can help you in growing your business? Please feel free to write to us at [email protected]