Our expertise in designing and building exceptional digital products helps global brands deliver seamless user experiences across all modern platforms and devices.
Netquall offers premium Mobile App Designing services at a reasonable cost, ensuring that your business stays competitive in the digital age. Our expertise extends to Android app creation, iPhone app development, and iPad app development.
We are committed to delivering exceptional mobile applications that cater to your specific needs and exceed your expectations. Choose Netquall as your Mobile App Development partner and take your business to the next level. Mobile applications offer numerous benefits to businesses. Some of the advantages of having a mobile application include:
Mobile Apps are Faster – On average, mobile apps are 1.5 times faster than mobile websites and can complete tasks more efficiently, making them a faster option.
Personalized Content – According to research, personalized content leads to a more engaging user experience, and users tend to prefer it.
24*7 Online or Offline Access – Mobile applications offer seamless access to online and offline content, ensuring uninterrupted functionality regardless of internet connectivity.
Increase Productivity – Mobile applications enable businesses to increase productivity and reach a larger audience quickly while lowering marketing costs.
Real-time notifications and updates – The capability to send instant, non-invasive alerts to your app users.
Mobile App Development Platforms:
iOS
Android SDK
Flutter
React Native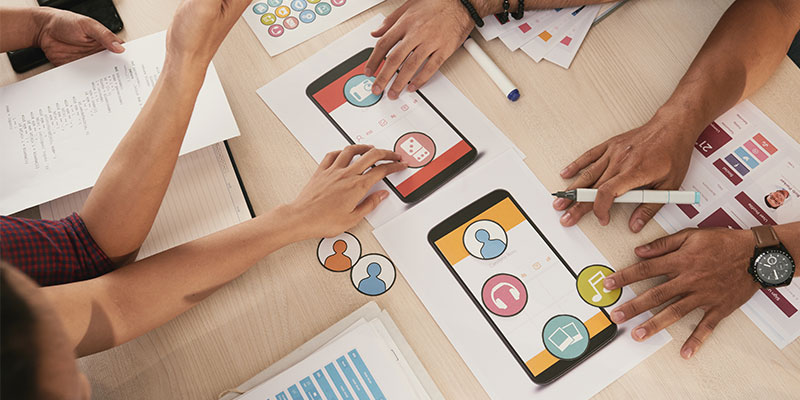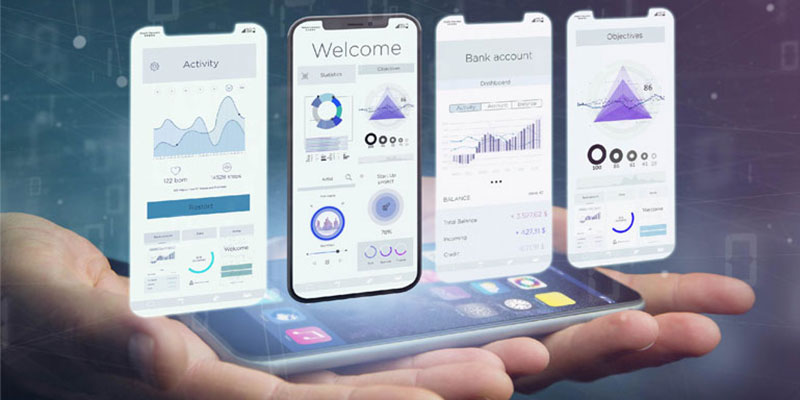 iOS Application Development
As a premier iPhone application development company, Netquall creates exceptional iOS applications that cater to the needs of the modern generation. Our team of developers and designers work tirelessly to craft engaging designs and develop innovative iOS applications that meet and exceed our client's expectations.
Android Application Development
Maintaining a genuine customer relationship is essential, and Android apps play a significant role in achieving this goal. At Netquall, we have a team of full-stack Android developers who excel at creating remarkable apps that are highly customizable, flexible, and scalable. Our skilled Android app developers craft top-notch applications for startups, small ventures, and corporate businesses across various industries.
Flutter App Development
Flutter is an open-source, cross-platform app development framework developed by Google. It enables the creation of native iOS, Android, and web apps with upcoming support for desktop apps. With Flutter, developers can use a single codebase to build apps that run smoothly on any device with a screen. At Netquall, we leverage this powerful technology to help businesses develop high-quality, feature-rich, and visually stunning cross-platform apps.
React Native app development
React Native, an open-source mobile application framework allows developers to create apps for Android, Apple, and Windows platforms, as well as the web. By React and JavaScript, you can develop native apps for both Android and iOS while creating a single codebase that can be shared across platforms. At Netquall, we use React Native to help businesses create scalable, responsive, and user-friendly apps that can reach a wider audience.
Our Mobile App Development Process
– Gathering insights, defining project requirements, and developing strategies to meet business goals.
– Designing user-friendly interfaces and creating engaging user experiences to enhance user satisfaction and drive business success.
– Developing high-quality mobile applications that meet user needs and business requirements.
– Conducting thorough testing to ensure that applications are reliable, secure, and free of defects or errors.
– Successfully launching applications and ensuring they are accessible to users through a secure and efficient process.
– Providing ongoing support to maintain application functionality and monitoring performance to ensure optimal user experiences.
Depending on the needs of the projects, we have deployed a variety of web development methodologies and our clients love our work. Whether a project demands the use of Agile or Waterfall software development methods, we always meet client requirements and expectations.
"A quality mobile app is a great way to uniquely introduce and position your brand or business in the marketplace. It can provide your business with new marketing channels and open up new approaches to interacting with existing and potential customers."